Two terror attacks in Kabul have killed at least 114 people and left at least 251 injured.
On Saturday, a Taliban attacker drove an ambulance through a security checkpoint in Kabul, killing 103 and wounding at least 235, mostly civilians. The vehicle got past the checkpoint in Sadarat Square about a mile from the UN Embassy. It was the deadliest attack this year, and the third in a week in Afghanistan.
Then, earlier today, 11 soldiers were killed and 16 injured in a separate attack at a military base in Kabul. This time the attack, which took place near the Marshal Fahim military academy in Kabul, was claimed by ISIS. Five militants armed with grenades and rifles attacked an outpost near the academy.
Last week, 22 people were killed in a Taliban attack at the Inter-Continental Hotel in Kabul.
A Taliban spokesman said in a statement that Saturday's attack was a message to President Trump after his decision to withdraw aid to Pakistan because of their lack of action to combat terrorism.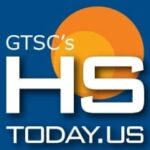 The Government Technology & Services Coalition's Homeland Security Today (HSToday) is the premier news and information resource for the homeland security community, dedicated to elevating the discussions and insights that can support a safe and secure nation. A non-profit magazine and media platform, HSToday provides readers with the whole story, placing facts and comments in context to inform debate and drive realistic solutions to some of the nation's most vexing security challenges.